​The QUEERLY FAITHFUL ZINE is the fruit of a community autoethnographic research project (fostering relationships and producing shareable knowledge through collaborative self-study and storytelling) under the same title.

The poems herein offer a glimpse into the lived experiences of five queer Christians. Our hope and prayer is that you might resonate with our stories, recognize parts of your own, and empathize with experiences that might be alien to you.

We offer our fleshy spirituality as evidence of the possible integration and synergism of Christian faith and queerness. We experience Jesus' welcome to the Table precisely as queer disciples: we invite you to listen to the prayers he has taught us and receive our stories as gifts to his Church.
Many of the contributors to this zine are connected to one another through LGBTQI+ Christian Generous Space Groups. These groups are run by New Direction, a nondenominational Canadian ministry that offers spiritual care and support to LGBTQI+ Christians and families and equips churches and denominations for healthy dialogue at the intersection of faith, gender, and sexuality.
Powered by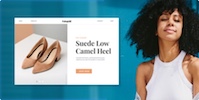 Create your own unique website with customizable templates.